Calling Colombia has never been easier
LlamaColombia offers affordable international calls and top ups, so that you can keep in touch with your loved ones back home.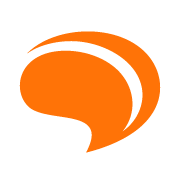 About LlamaColombia.com
LlamaColombia is an international telecom company especially designed for expats from Colombia who want to stay in close contact with their family and friends while living thousands of miles away from them. Our experience in providing impeccable overseas calls and mobile top ups to Colombia dates back to 2007. There's no easier way to feel closer to home than by using LlamaColombia!
See what our customers have to say:
GREAT
4.2 out of 5 based on 1107 reviews
September 19, 2022
Lisa
Excellent service connection is fast …
Excellent service connection is usually quite quick. Extremely reasonable price per m...
May 21, 2022
Monica Ch.
I have be able to call my family in…
I have be able to call my family in Colombia every day from USA. It is very easy, ch...
February 26, 2021
LUCIA
Your service is reliable but it needs to meet expectations
Your service is reliable. It will be grate when the system does not disconnect the co...
Need more details?
For any type of question, we're here! Either through our Help Center, or through our amazing Customer Support team, available 100% of the time.